Food That Takes You Places
About us
We created a restaurant that you would want to hang out at. We brought the best of your own living room with residential finishes and furnishings to the Pacific Northwest and created a place of leisure here in South Lake Union. Our cuisine features a fresh Mediterranean-influence that offers crave-able dishes and delectable craft cocktails that are sure to get your spirits soaring.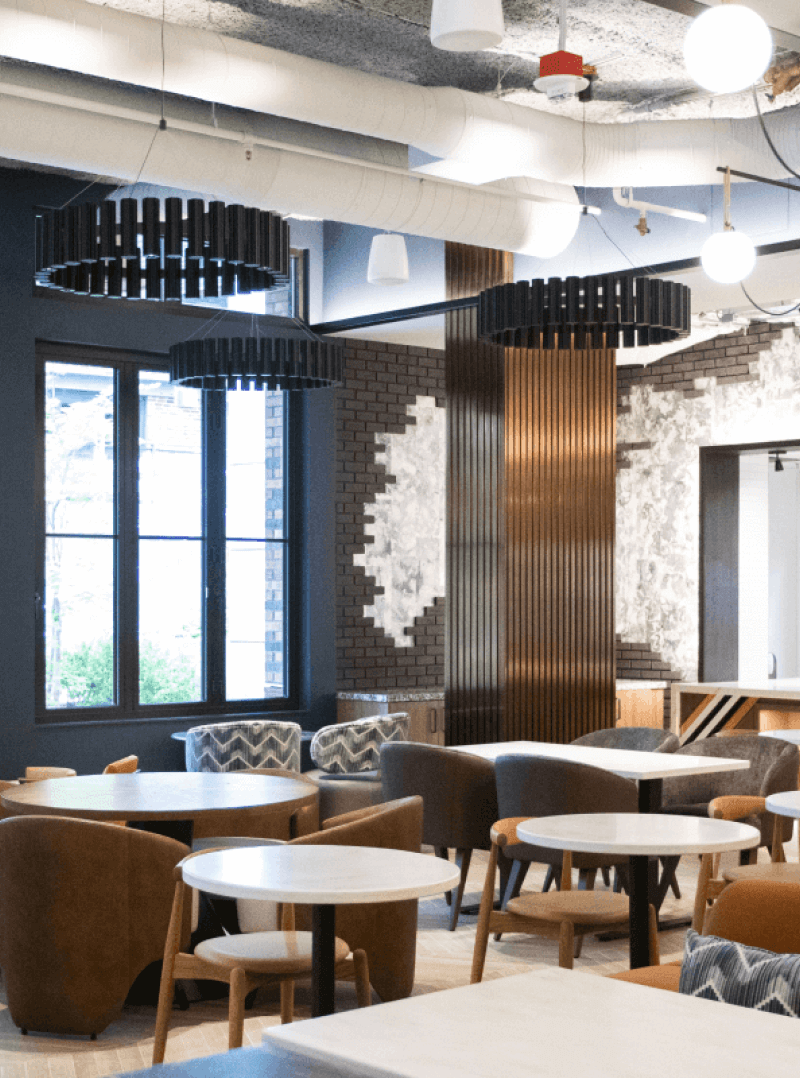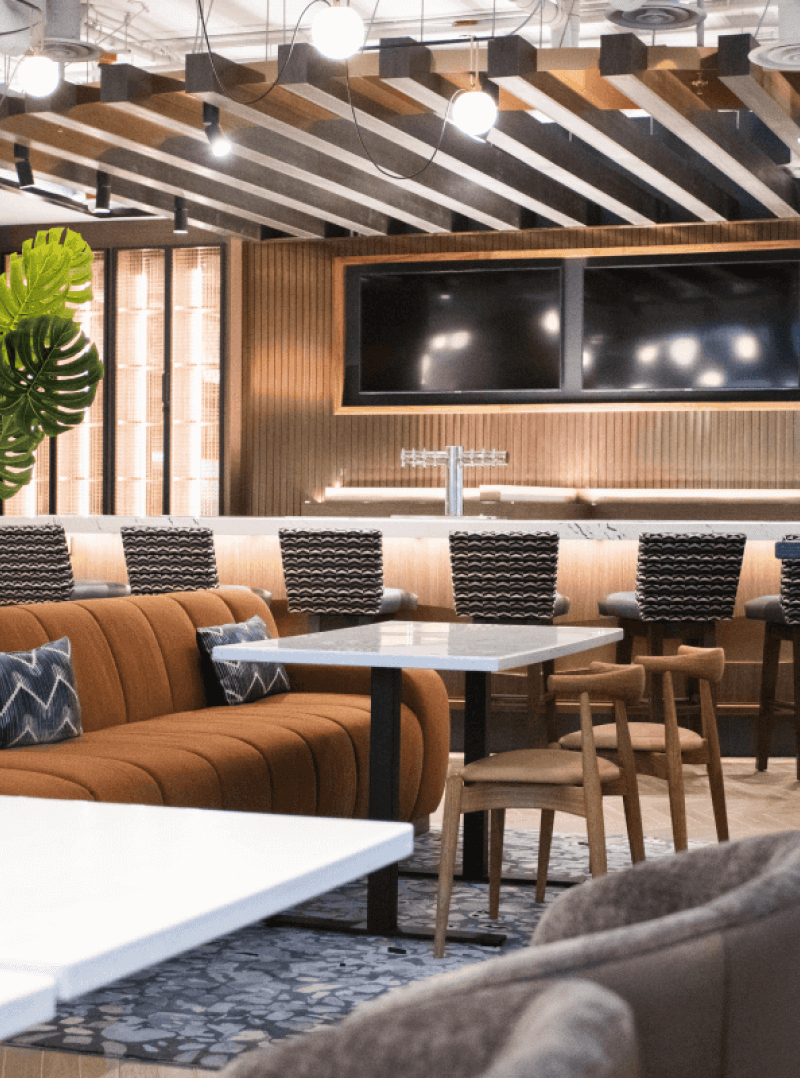 Chef Kalen Schramke loves what he does and it shows in his cuisine and the team he has created at Otium Grill & Greens. As a young child, he spent a lot of time at his grandparents' orchard in Michigan. This experience created a lasting impact on the young man as he experienced the beginning of the organic food movement and sustainability. His grandparents created one of the first organic fruit farms in the state, and the farm was completely powered by wind and solar for 20 years.
His culinary career started in high school when he started washing dishes and worked his way up to a line cook. This experience prompted Kalen to join the Culinary Institute of America in New York. After graduating her worked at restaurants in Colorado and Hawaii. He moved to Seattle in 2009 and began focusing on fine dining. He worked at Rovers with Thierry Rautureau and Terra Plata with Tamara Murphy. Longing for a new adventure, he traveled through Southeast Asia for several months. He came back to the states to open Kaisho with Jeffrey Lunak.
Kaisho never really found its spot in Seattle cuisine. So Chef Schramke decided to strike out and enrich his life and career through international travel. He staged and worked in world class restaurants including, Saint John Smithfield in London, Asador Etxebarri in Spain, Fäviken in Sweden, Manresa in Los Gatos, and Blue Hill at Stone Barns in Tarrytown. Chef now oversees the latest spot for leisure in Seattle's South Lake Union neighborhood. He has created a menu with great variety that is focused on local seasonal ingredients. The food is healthy, nutritious and above all delicious.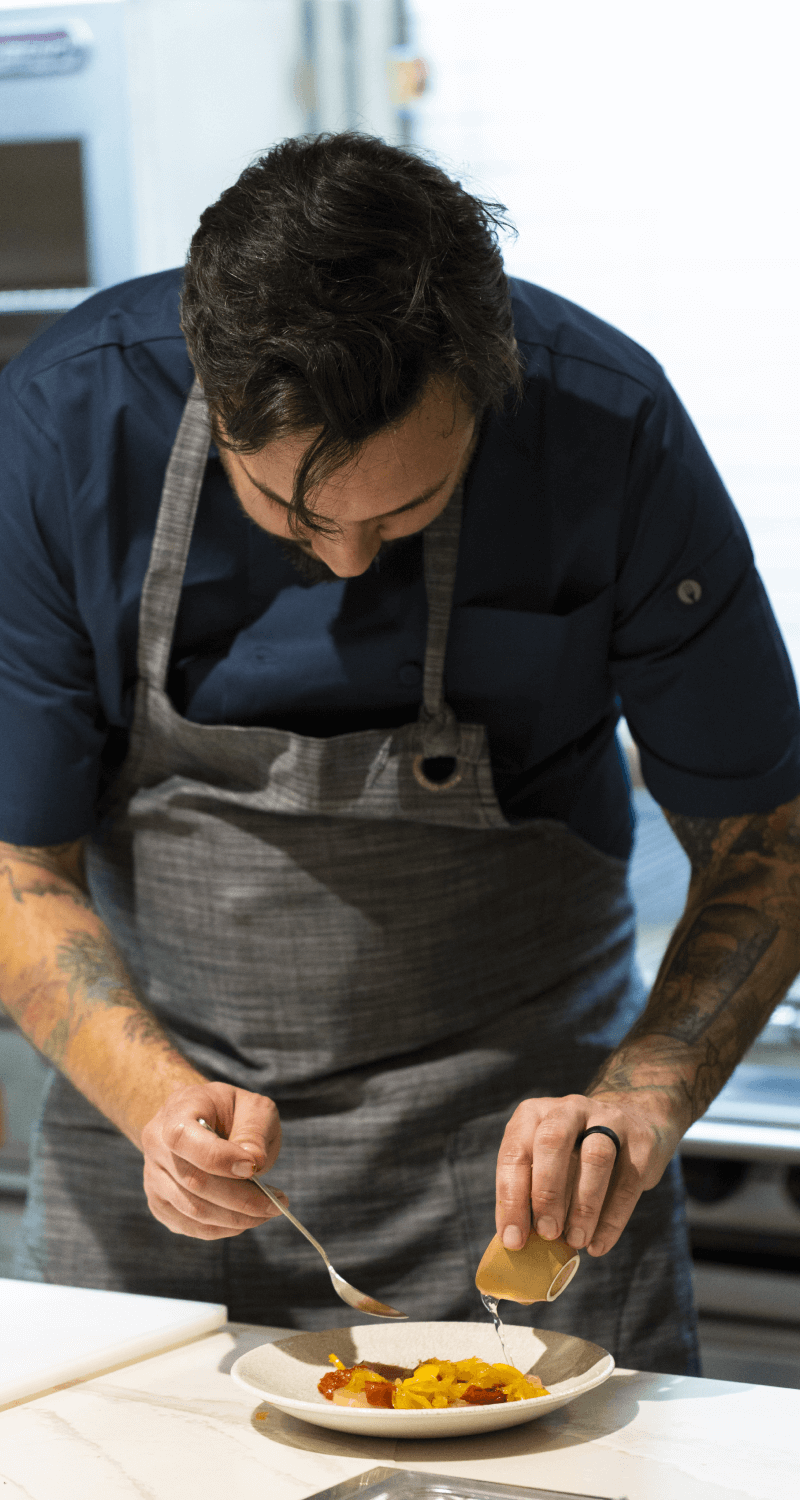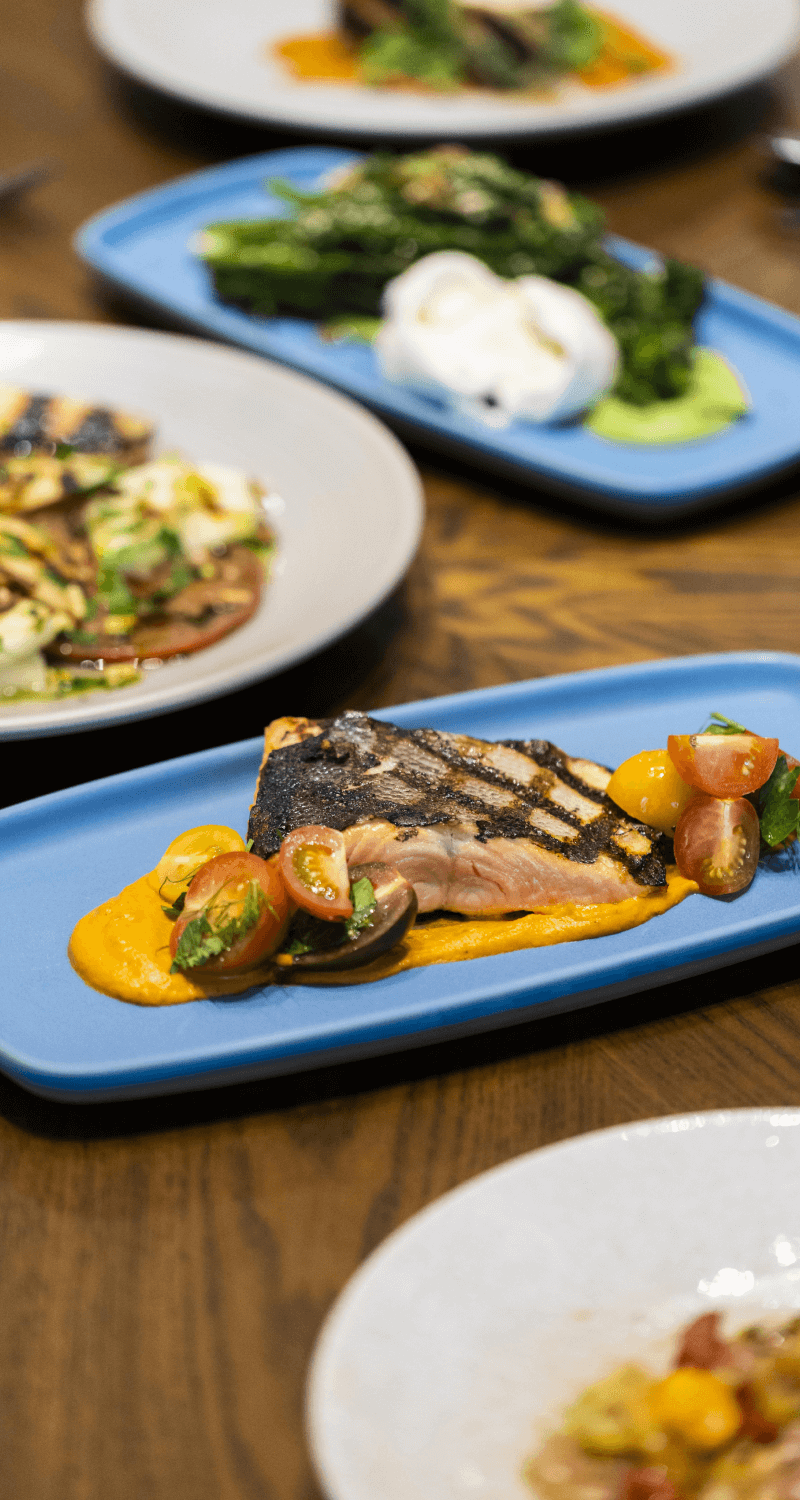 Our Food
Philosophy
At Otium Grill & Greens, we believe in creating delicious and nutritious food. On the grill side, we look to local partners to bring the highest quality and well-cared-for proteins options. We focus on providing wild-caught sustainable seafood free of hormones, preservatives or artificial flavors. Greens are our passion. Our chefs look for organic fruits, vegetables, and grains grown at local farms. Our local providers have a history of providing outstanding quality food to the greater Seattle area for over 20 years. From leafy greens to a variety of peppers, squash to onions, you won't believe how great locally sourced food can taste. There is power in our food. Power to sustain your mind, body, and soul for the journey ahead.
Otium's Tasty Offer
Our Menu